10 best books of July: the Monitor's picks
What to add to your summer reading list? Here are the 10 July releases that drew most enthusiasm from the Monitor's book critics.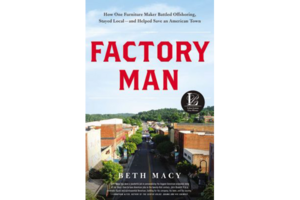 1.

"Factory Man," by Beth Macy

When third-generation US furniture manufacturer John Bassett saw his own livelihood – and that of his Appalachian neighbors – threatened by imports, he responded by filing the largest antidumping case ever brought against the People's Republic of China. Journalist Beth Macy chronicles Bassett's saga with vigor, integrity, soul, and skill, offering a humdinger of a globalization story and a true drama that reads like a novel. You can see the Monitor's full review of "Factory Man" here.