Bestselling books the week of 7/17/14, according to IndieBound*
Created by the American Booksellers Association, the IndieBound bestseller list uses data from hundreds of independent bookstores across the country to determine which books are flying fastest off the shelves on any given week. This week, some of the bestselling titles flagged by the stores that report their data to the ABA include "The Girls from Corona del Mar" by Rufi Thorpe and "Unruly Places" by Alastair Bonnett. Check out the full IndieBound list below.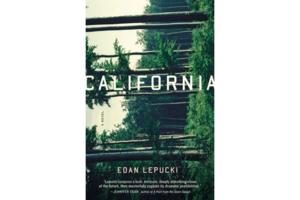 1.

HARDCOVER FICTION

1. The Goldfinch, by Donna Tartt, Little Brown
2. The Silkworm, by Robert Galbraith, J.K. Rowling, Mulholland
3. All the Light We Cannot See, by Anthony Doerr, Scribner
4. California, by Edan Lepucki, Little Brown
5. The Vacationers, by Emma Straub, Riverhead
6. Mr. Mercedes, by Stephen King, Scribner
7. One Plus One, by Jojo Moyes, Pamela Dorman Books
8. Act of War, by Brad Thor, Atria
9. Written in My Own Heart's Blood, by Diana Gabaldon, Delacorte
10. The Invention of Wings, by Sue Monk Kidd, Viking
11. Top Secret Twenty-One, by Janet Evanovich, Bantam
12. Midnight in Europe, by Alan Furst, Random House
13. The Care and Management of Lies, by Jacqueline Winspear, Harper
14. Landline, by Rainbow Rowell, St. Martin's
15. All Fall Down, by Jennifer Weiner, Atria

On the Rise:
18. Close Your Eyes, Hold Hands, by Chris Bohjalian, Doubleday
Bohjalian's heartbreaking, wildly inventive, and moving new novel is a July 2014 Indie Next List Great Read.