10 best books of August: the Monitor's picks
Ah, those last few weeks of summer! Which books are worthy of your attention as we inch back toward fall? Here are 10 August releases that the Monitor's book critics found particularly good.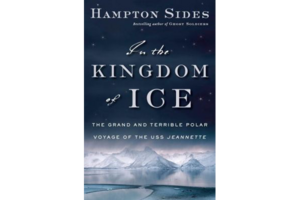 1.

"In the Kingdom of Ice," by Hampton Sides

It's 1879. As a rapt nation watches, a young US Navy officer and his crew head north to the Arctic – and unimaginable disaster and drama. This gripping nonfiction title by historian Hampton Sides (author of "Hellhound on his Trail," an extraordinary 2011 book about the Martin Luther King Jr. assassination) is an epic, dark, heroic page-turner. You can see the Monitor's full review of "In the Kingdom of Ice" here.