5 most unusual book titles of the summer
The title of a book can often be at least as memorable as what's inside, and this reading season has brought some doozies. With no further ado, here are our nominations for the five most unusual book titles of the summer: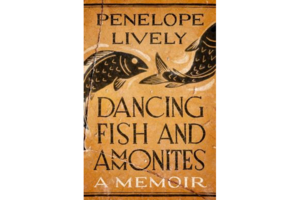 1.

'Dancing Fish and Ammonites: A Memoir,' by Penelope Lively

Lively, a British novelist and author of children's literature, recounts her early life and reflects on the perils and promise of aging in this idiosyncratic memoir. Ammonites are an extinct form of mollusk and the dancing fish and mollusks of the title are the figures in an old shard of Egyptian pottery found, oddly enough, on a Dorset beach. The fragment becomes for Lively a kind of talisman for the strange workings of memory across time and space.