Bestselling books the week of 8/14/14, according to IndieBound*
Created by the American Booksellers Association, the IndieBound bestseller list uses data from hundreds of independent bookstores across the country to determine which books are flying fastest off the shelves on any given week. This week, some of the bestselling titles flagged by the stores that report their data to the ABA include "The Good Girl" by Mary Kubica and "The Mountaintop School for Dogs and Other Second Chances" by Ellen Cooney. Check out the full IndieBound list below.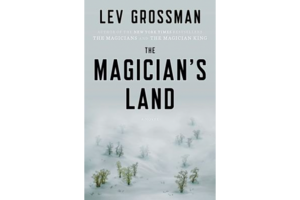 1.

HARDCOVER FICTION

1. The Goldfinch, by Donna Tartt, Little Brown
2. The Book of Life, by Deborah Harkness, Viking
3. The Magician's Land, by Lev Grossman, Viking
4. All the Light We Cannot See, by Anthony Doerr, Scribner
5. Big Little Lies, by Liane Moriarty, Amy Einhorn Books
6. The Heist, by Daniel Silva, Harper
7. The Silkworm, by Robert Galbraith, J.K. Rowling, Mulholland
8. Lucky Us, by Amy Bloom, Random House
9. California, by Edan Lepucki, Little Brown
10. The Vacationers, by Emma Straub, Riverhead
11. The Invention of Wings, by Sue Monk Kidd, Viking
12. Act of War, by Brad Thor, Atria
13. The Queen of the Tearling, by Erika Johansen, Harper
14. One Plus One, by Jojo Moyes, Pamela Dorman Books
15. The Husband's Secret, by Liane Moriarty, Amy Einhorn Books

On the Rise:
18. The Lost Island, by Douglas Preston, Lincoln Child, Grand Central
A thrilling new Gideon Crew novel by the bestselling authors of "Relic."