10 best books of September 2014, according to Amazon's editors
September is always one of the banner months of the literary year with many high-profile releases, and this year is no exception. From the newest novel by "Cloud Atlas" writer David Mitchell to a look at the life of comedian Bill Cosby, the titles selected by Amazon's editors are a wide-ranging bunch. Here's the full list, with thoughts on each shared with the Monitor by Amazon editorial director Sara Nelson.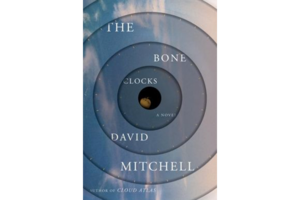 1.

'The Bone Clocks,' by David Mitchell

"Cloud Atlas" writer Mitchell's novel follows several storylines, including that of teenager Holly, whose psychic powers catch the attention of various other characters, including a reporter working in Baghdad and a manipulative Cambridge student. "Each era and each storyline is almost its own novel," says Nelson. "It's both brilliant intellectually and entertaining."