10 best books of September: the Monitor's picks
September is the time when our thoughts turn toward books – and there plenty of fabulous ones to embrace this year. Here are 10 of the new September, 2014, releases most highly recommended by the Monitor's book critics.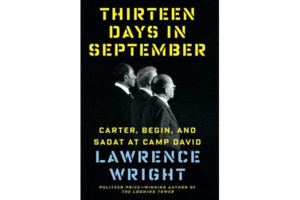 1.

"Thirteen Days in November," by Lawrence Wright

Pulitzer Prize-winner Lawrence Wright's account of the 1978 Camp David summit is built on fascinating personal and historic detail. A full review of this book appears on the Monitor's website and can be accessed here.