17 highest-earning authors of 2014
You might call it the world's most exclusive book club: Forbes magazine just announced its list of the top-earning authors of 2014, and the earnings are eye-popping, with the top spot going to an author who made an estimated $90 million in the past year. This year's big story, however, is about the newcomers. The popularity of young adult lit has made authors like Veronica Roth and John Green exceedingly famous – and exceedingly wealthy. Each year, Forbes estimates the earnings of popular writers based on Nielsen Bookscan numbers as well as conversations with authors, publishers, and others in the trade. Read on to discover the 17 highest-earning authors of 2014.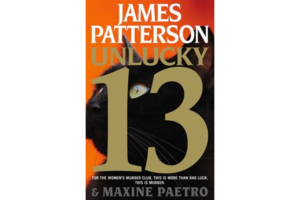 1.

James Patterson

Author of the "Alex Cross" and "Michael Bennett" series, this prolific fiction writer pens about 14 books per year and has earned an estimated $90 million in the last 12 months, making him the top-earning author of 2014. He has sold more than 300 million books since he began writing in 1976, bringing his total career earnings to $700 million over the last decade, according to Forbes.