10 best books of October, according to Amazon's editors
According to Amazon's editors, the best books being released this month range from Anne Rice's new novel about vampires (very appropriate for Halloween) to the more real-life scary tale of what really happens in consumer debt collection. Here is the full list of Amazon's picks, along with comments Amazon editorial director Sara Nelson shared in an interview with the Monitor.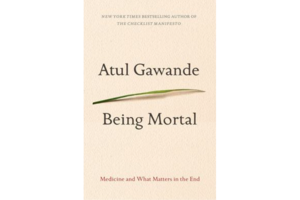 1.

'Being Mortal,' by Atul Gawande

The book by "The Checklist Manifesto" author Gawande explores how the end of lives can be improved by focusing on a patient's comfort and dignity and how that may be different for everyone. "They're focused on curing and winning and solving," Nelson says of Gawande's depiction of the medical world. "Sometimes they overlook the human pieces of it."