10 best books of November, according to Amazon
From the newest novel by a horror legend to an intriguing biography of a French leader, Amazon editors have selected a wide-ranging group of books that they say are the cream of the crop of November releases this year. Here's the full list with thoughts on each from Amazon editorial director Sara Nelson.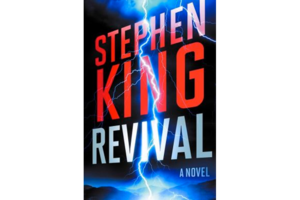 1.

'Revival,' by Stephen King

The newest novel by the famous author centers on a boy named Jamie Morton and the minister of his local church, Charles Jacobs. After the minister suffers a loss, he disavows God and is forced to leave the town. Years later when Jamie is an adult, the two encounter each other again. "He's such a great storyteller," Nelson says of King. "[There are] universal themes of good and evil and 'Is there a God?'"