10 best books of December 2014 as selected by Amazon's editors
Looking for a great read this holiday season – for you or for a loved one? Amazon editors have chosen what they think are the best titles being released this month. Here's the full list of their choices with thoughts from Amazon editorial director Sara Nelson.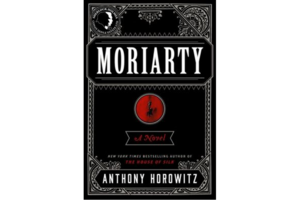 1.

'Moriarty,' by Anthony Horowitz

"The House of Silk" writer Horowitz returns to the world of Sherlock Holmes, except this story takes place after the final encounter between the detective and his enemy at Reichenbach Falls. Pinkerton agent Frederick Chase and Scotland Yard investigator Athelney Jones team up to try to find the criminal who seems to be attempting to take over Professor Moriarty's position as leader of the criminal underworld. "He manages to sort of channel the original voice [of "Sherlock Holmes" author Arthur Conan Doyle]," Nelson says of Horowitz. She calls the book "very fun."