Bestselling books the week of 2/12/15, according to IndieBound*
Created by the American Booksellers Association, the IndieBound bestseller list uses data from hundreds of independent bookstores across the country to determine which books are flying fastest off the shelves on any given week. This week, some of the bestselling titles flagged by the stores that report their data to the ABA include "The Upstairs Wife" by Rafia Zakaria and "The Country of Ice Cream Star" by Sandra Newman. Check out the full IndieBound list below.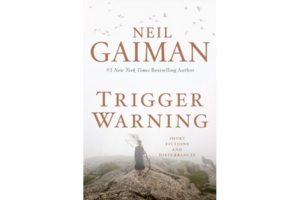 1.

HARDCOVER FICTION

1. The Girl on the Train, by Paula Hawkins, Riverhead
2. All the Light We Cannot See, by Anthony Doerr, Scribner
3. Trigger Warning: Short Fictions and Disturbances, by Neil Gaiman, Morrow
4. Funny Girl, by Nick Hornby, Riverhead
5. The Nightingale, by Kristin Hannah, St. Martin's
6. The First Bad Man, by Miranda July, Scribner
7. Private Vegas, by James Patterson, Maxine Paetro, Little Brown
8. The Boston Girl, by Anita Diamant, Scribner
9. Gray Mountain, by John Grisham, Doubleday
10. Station Eleven, by Emily St. John Mandel, Knopf
11. The Goldfinch, by Donna Tartt, Little Brown
12. Redeployment, by Phil Klay, Penguin Press
13. Descent, by Tim Johnston, Algonquin
14. The Rosie Effect, by Graeme Simsion, S&S
15. Saint Odd, by Dean Koontz, Bantam

On the Rise:
16. Get in Trouble: Stories, by Kelly Link, Random House
Link's eagerly awaited new collection—her first for adult readers in a decade—is a February 2015 Indie Next List Great Read.