10 best books of March 2015, according to Amazon's editors
It may not feel like spring yet, but great new books are sprouting up everywhere, even if flowers are not. Here's the full list of Amazon's picks of the best books of March, 2015, with thoughts from Amazon editorial director Sara Nelson.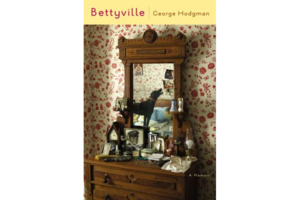 1.

'Bettyville,' by George Hodgman

The memoir by Hodgman of Vanity Fair describes how he traveled back to his hometown of Paris, Mo. to take care of his mother. Going back home also brought back memories for Hodgman of his childhood in the area and thoughts about how being gay affected his life there. "She's such a fabulous character," says Nelson of Hodgman's mother. "She's a very cranky, opinionated old lady, but not in a cutesy way.... It's an astonishingly warm book."