10 best books of June 2015, according to Amazon's editors
Looking for a book to throw in a beach bag or bring on a vacation? These are the titles Amazon staff say stand out as the best to be released this month. Check out the full list, with thoughts on the titles from Amazon editorial director Sara Nelson.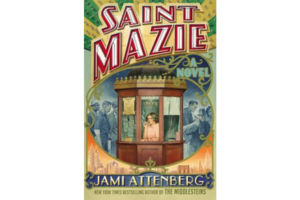 1.

'Saint Mazie,' by Jami Attenberg

"The Middlesteins" writer Attenberg's new novel centers on Mazie Phillips, who is the owner of New York movie theater The Venice throughout the Great Depression noted for her kindness to the indigent who she often sheltered in her theater. Attenberg imagines a documentarian finding Mazie's diary decades after her death and making surprising discoveries about who Mazie really was. "A wonderful book," says Nelson. "[Mazie] is a great old New York character." Nelson says she has heard the book compared to "a Preston Sturges movie, but better."