10 best books of July: the Monitor's picks
Bring on the warm weather, the beaches, and most importantly, the books. Here are the new July releases that the Monitor's book critics liked best.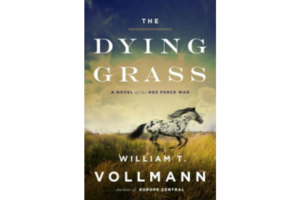 1.

"The Dying Grass," by William Vollman

The latest installment of a series that analyzes the strained relationship between Native Americans and European colonizers, The Dying Grass relays the story of the Nez Perce War and recalls events during the Civil War. Deceived and exploited at every juncture, the Nez Perce reached their breaking point and went on a bloody – and highly successful – warpath. Replete with vivid characters, Vollman's piece is poetic and evocative and does an excellent job of representing multiple points of view. You can read the Monitor's full review of "The Dying Grass" here.