10 best books of August 2015, according to Amazon's editors
As you head out for that last trip to the beach or soak up the last of the summer sun in the backyard, you'll need a new book to flip through. According to Amazon's editors, these titles are the best to be released this month. Check out the full list, complete with comments from Amazon's editorial director Sara Nelson.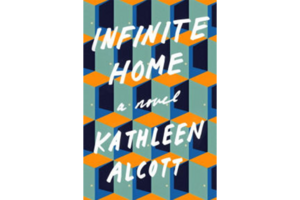 1.

'Infinite Home,' by Kathleen Alcott

The new novel by "The Dangers of Proximal Alphabets" writer Alcott centers on the residents of an apartment building in Brooklyn, from the elderly landlord to an artist. "There's a lot about it that's nostalgic and sweet, but it's got an edge," says Nelson.