10 best books of August: the Monitor's picks
The dog days of August may feel sleepy but the book world is wide awake. Here are 10 August must-reads suggested by the Monitor's book critics.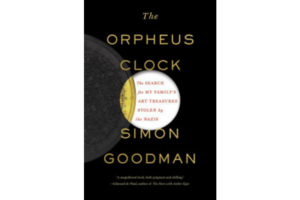 1.

"The Orpheus Clock," by Simon Goodman

Reminiscent of Anne-Marie O'Connor's "The Lady in Gold," this real-life account of a family's attempt to reclaim goods snatched by the Nazis is an extraordinary piece of history. Even readers well familiar with World War II and Holocaust history will find this a fresh and lively read. You can see the Monitor's full review of "The Orpheus Clock" here.