10 great books featuring working class heroes
Many writers, from Edith Wharton to F. Scott Fitzgerald, have focused on the lives of the privileged and the wealthy. While it's often fun to read about rich people's problems, it tends to be far more rewarding and insightful to spend time with characters, both fictional and real, who work blue-collar and pink-collar jobs. Here are 10 books that offer this much-needed perspective.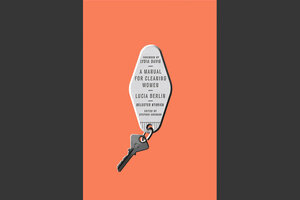 1.

"A Manual for Cleaning Women," by Lucia Berlin

How is it possible that Lucia Berlin isn't as famous as Lorrie Moore, John Updike, and any other well-regarded short story writer? One can only hope that she finds success posthumously (Berlin passed away in 2004). FSG is releasing a collection of her stories on August 18th, edited by Stephen Emerson and with an introduction by Lydia Davis, in which Davis quotes Berlin: "The story itself becomes the truth, not just for the writer but for the reader. In any good piece of writing it is not an identification with a situation, but this recognition of truth that is thrilling." Berlin wrote the truth, whether she was focused on a cleaning woman or the stories that unfold in Laundromats. She writes in the book's title story, "Most American women are very uncomfortable about having servants. They don't know what to do while you are there. Mrs. Burke does things like recheck her Christmas card list and iron last year's wrapping paper. In August." It's remarkable how much she could say in just a few sentences.