10 best books of narrative nonfiction
These 10 books represent the best of narrative nonfiction.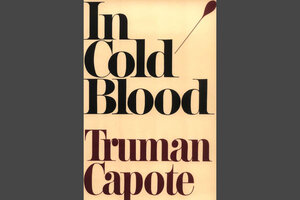 1.

'In Cold Blood,' by Truman Capote

Truman Capote's true crime story recounts in lurid and exacting detail the quadruple murder of a farming family in Holcomb, Kansas by two itinerant criminals. The senselessness and brutality of the 1959 murders shocked and captivated America. Capote interviewed both murderers at length before they were executed, and he also interviewed locals, amassing 8,000 pages of notes. He spent six years writing the book, and the eerie accuracy of every page makes you wish that it were just a work of fiction.