10 best books of October: the Monitor's picks
The joy of the fall reading season goes on. Here, according to the Monitor's book critics, are 10 of the best of the new releases.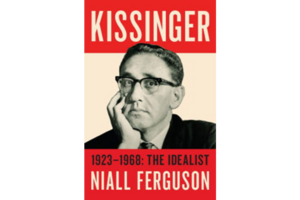 1.

'Kissinger 1923-1968: The Idealist,' by Niall Ferguson

There's not a dull page in what aims to be the definitive biography of the most revered and reviled statesman in modern times. It's a vibrant, sure-to-be-controversial history not just of Henry Kissinger – adviser to presidents – but of his times. You can read the Monitor's full review of "Kissinger: The Idealist" here.