10 best books of January 2016, according to Amazon's editors
Was one of your resolutions to pick up a book more often this year? Amazon has plenty of suggestions for the month of January. Here are the books Amazon's editors think are best, with thoughts on each from Amazon editorial director Sara Nelson.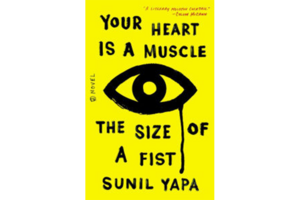 1.

'Your Heart Is a Muscle the Size of a Fist,' by Sunil Yapa

Debut novelist Yapa's book is the story of a protest in Seattle that could turn violent and the people involved in it, from teenager Victor who is dealing drugs there to Victor's father who is the chief of police to the financial minister from Sri Lanka. "You get all kinds of perspectives on the state of the world," says Nelson.