10 best books of February 2016, according to Amazon's editors
As 2016 continues, more and more critically acclaimed books are appearing. What are the best titles being released this month? Check out Amazon's picks with thoughts on each from Amazon's editorial director Sara Nelson.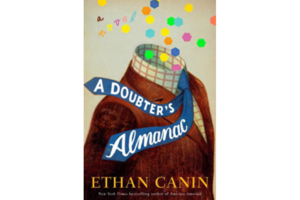 1.

'A Doubter's Almanac,' by Ethan Canin

"The Palace Thief" writer Canin's new novel is the story of Milo Andret, who is skilled at math and attends University of California Berkeley during the 1970s, meeting people there and doing work there that will change his life. "A fascinating look at families," Nelson says of the novel.