10 best books of March: the Monitor's picks
Spring is in the air and good books are sprouting in abundance! Here are 10 of the March releases that the Monitor's book critics liked best.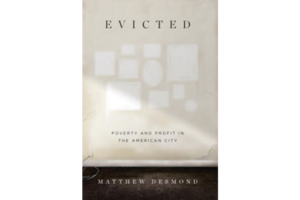 1.

'Evicted' by Matthew Desmond

Anyone watching this month's political debates is hearing plenty of talk about inequality. But here, in real life, are the stories of eight Milwaukee families truly living on the edge of the US economy. Desmond, a Harvard sociologist and MacArthur "Genius," buttresses these true stories of people facing eviction with data collected over years of fieldwork. At the same time, he creates a narrative so compelling that "Evicted" truly reads like a novel. You can read the Monitor's full review of 'Evicited' here.