10 best books of April 2016, according to Amazon's editors
From the latest nonfiction by Augusten Burroughs to a novel about painter Sara de Vos and her career in 17th-century Amsterdam, Amazon staff have selected their favorite April releases. Looking for a good book? Here are 10 new titles, plus one bonus, with thoughts on each from Amazon editorial director Sara Nelson.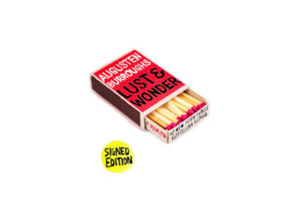 1.

'Lust & Wonder,' by Augusten Burroughs

Burroughs of "Running with Scissors" looks back at the various romantic relationships he's experienced living in New York City and how each affected his life. "It's funny, it's a little off-kilter, it's all the things we've come to expect from him," Nelson says.