10 best books of August 2016, according to Amazon's editors
As you enjoy the last of the summer sun, you need a great book to bring out to the lawn chair or for the weekend trip. Need some inspiration? These are the titles Amazon editors say are the best to be released this month. Here's the full list with thoughts from Amazon senior editor Chris Schluep.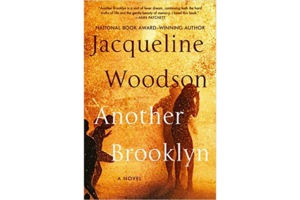 1.

'Another Brooklyn,' by Jacqueline Woodson

"Brown Girl Dreaming" author Woodson's new novel features a protagonist named August, who encounters an old acquaintance and looks back at her childhood in 1970s Brooklyn. "She's an absolutely beautiful writer," Schluep says of Woodson. "She conveys so much in just a few sentences."