10 best books of November 2016, according to Amazon
From new titles by acclaimed authors Michael Chabon and Zadie Smith to a memoir by performance artist Marina Abramovic, the list of titles named as the "best of November" by Amazon's editors has something for just about every reader. Check out the full list, with comments from Amazon senior editor Chris Schluep.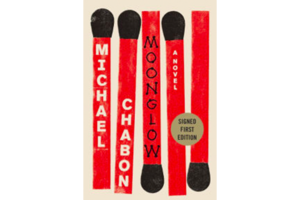 1.

'Moonglow,' by Michael Chabon

"The Amazing Adventures of Kavalier & Clay" author Chabon's new novel details a mysterious story told by the narrator's grandfather, a narrative that includes everything from the story of a marriage to thoughts on technology. "It's really earnest and heartfelt," Schluep says.