10 best books of December 2016, according to Amazon's editors
Whether you're looking for a gift for a loved one or a great read for yourself, various intriguing titles are hitting the shelves during the final month of the year. Check out which December books Amazon editors say you need to read, with thoughts from Amazon senior editor Chris Schluep.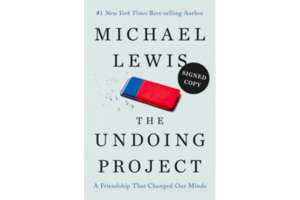 1.

'The Undoing Project,' by Michael Lewis

The newest work by "Moneyball" author Lewis tells the story of the work of psychologists Daniel Kahneman and Amos Tversky, who studied how we make choices. "You fall in love with these characters," Schluep says.