10 best books of January 2017, according to Amazon's editors
Have you made a resolution to settle down with a book more often, or are you just looking to continue your already-voracious reading habit? Amazon editors say these are your best choices for a new satisfying read this month. Here's the list, with thoughts on the titles from Amazon senior editor Chris Schluep.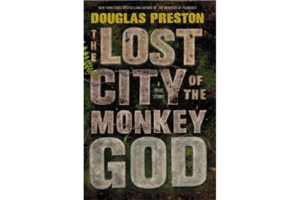 1.

'The Lost City of the Monkey God,' by Douglas Preston

"The Monster of Florence" writer Preston tells how he traveled with a group of scientists to try to to find out more about the mysterious Lost City of the Monkey God, thought to be located in Central America. "Fun and action and terror ensue," Schluep says.