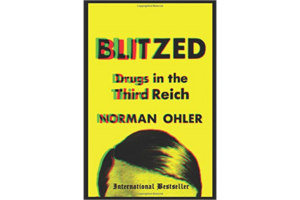 2.

HARDCOVER NONFICTION

1. Hillbilly Elegy, by J.D. Vance, Harper
2. South and West: From a Notebook, by Joan Didion, Knopf - Debut
3. The Book of Joy, by The Dalai Lama, Archbishop Desmond Tutu, Avery
4. Dear Ijeawele, or a Feminist Manifesto in Fifteen Suggestions, by Chimamanda Ngozi Adichie, Knopf - Debut
5. The Hidden Life of Trees, by Peter Wohlleben, Greystone Books
6. Unshakeable, by Tony Robbins, S&S
7. Homo Deus, by Yuval Noah Harari, Harper
8. Killing the Rising Sun, by Bill O'Reilly, Martin Dugard, Holt
9. Born a Crime, byTrevor Noah, Spiegel & Grau
10. The Undoing Project, by Michael Lewis, Norton
11. The Stranger in the Woods: The Extraordinary Story of the Last True Hermit, by Michael Finkel, Knopf - Debut
12. When Breath Becomes Air, by Paul Kalanithi, Random House
13. Emotional Intelligence 2.0, by Travis Bradberry, Jean Greaves, Talentsmart
14. The Little Book of Hygge, by Meik Wiking, Morrow
15. Portraits of Courage, by George W. Bush, Crown
On the Rise:
20. Blitzed: Drugs in the Third Reich
Norman Ohler, Houghton Mifflin Harcourt
Ohler's riveting book throws surprising light on a history that until now has remained in the shadows.