10 best books of May 2017, according to Amazon's editors
May's releases bring something for every reader, from Jeffrey Kluger's real-life space chronicle 'Apollo 8' to a short story collection from 'Empire Falls' author Richard Russo. Amazon editors have selected what they consider to be the cream of the crop – here's the full list with thoughts from Amazon senior editor Chris Schluep.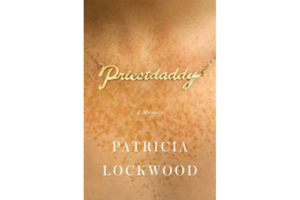 1.

'Priestdaddy,' by Patricia Lockwood

"Balloon Pop Outlaw Black" writer Lockwood's memoir looks at the author's time living with her husband at her parents' home, which is a rectory now that her father has become a Catholic priest. "The love on our team for this book was universal...," Schluep says. "We feel like this could be the memoir of the year."