10 best books of June: the Monitor's picks
June books are summer books, but that doesn't mean they're not intelligent. Here are 10 new titles that the Monitor's book critics found to be good blends of entertainment and smarts.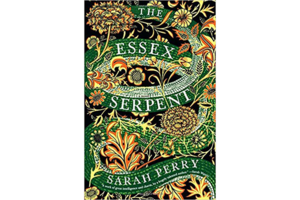 1.

'The Essex Serpent,' by Sarah Perry

Novelist Sarah Perry has already won raves in her native Britain for this engaging historical novel, set in late 19th-century England. Protagonist Cora, a wealthy young widow, leaves London for the coast and confronts the mystery of the Essex Serpent, a mythical 300-year-old beast now charged with the death of a young man. You can read the Monitor's full review of "The Essex Serpent" here.