6 picture books for summer reading
It's summertime – that glorious season of green grass, bare feet, and lots of playtime with best friends. When it comes to summer reading, how better to celebrate than with picture books that feature exactly such joys?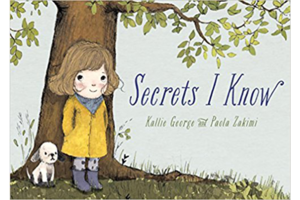 1.

'Secrets I Know,' by Kallie George and Paola Zakimi (illustrator)

It's a rainy day when the protagonist of Secrets I Know (Random House Children's Books, 32 pp., ages 3 to 7) and her puppy first venture outside. This charming tale written by Kallie George and illustrated by Paola Zakimi follows the young girl and her little friend as they move from rain to sunshine, from pleasant solitude to sweet friendship, and finally from adventures on earth to an exploration of the heavens above. The muted colors of Zakimi's pencil drawings are calming and George's sparing rhymed text tells her story with the lovely hush of a whisper.