10 best books of October 2017, according to Amazon's editors
From a memoir of time spent in space to the latest works by well-known authors such as Rupi Kaur and Jennifer Egan, the books being released in October are a varied group. Check out the titles that Amazon editors liked the best, with thoughts from Amazon senior editor Chris Schluep.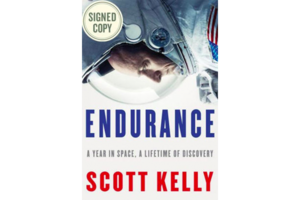 1.

'Endurance,' by Scott Kelly

Astronaut Kelly remembers how he began his career, his time on four different space flights, and the experiences which have led to his holding the record for an American spending the most consecutive days in space. "Scott Kelly is a natural storyteller," Schluep says.