Reader recommendation: The Birth House
Monitor readers share their favorite book picks.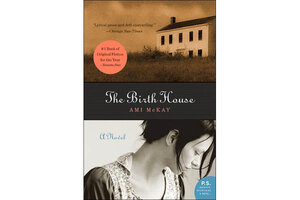 The Birth House by Amy McKay is an enchanting, historically based story that encompasses alternative medicine, metaphysics and, astonishingly, the baser aspects of "modern" medicine and its practitioners. That it takes place amid a most innocent and charming love story only adds to the delight of this book. This is a book that speaks to one's soul.