Reader recommendation: Pass the Polenta
Monitor readers share their favorite book picks.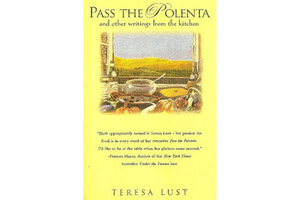 Pass the Polenta by Teresa Lust has long been one of my favorite books, with its utterly charming (and informative) family stories (and recipes) of cooperative cooking.  I learned to make polenta from this book. I also wrote poetry about my experiences and ended up with personal commentary and journal entries based on this.