Reader recommendation: Full Body Burden
Monitor readers share their favorite book picks.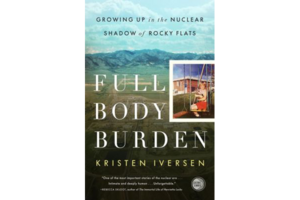 I recently finished Full Body Burden: Growing Up in the Nuclear Shadow of Rocky Flats, by Kirsten Iversen. Iversen was a child when she and her siblings and parents moved into a new house near Rocky Flats, Colo. – a site for building parts for nuclear bombs.  When the factory was set up, those employed, with good paychecks, had no idea what they were working on. This movingly written book deals with the controversies that lead to Rocky Flats being closed and Iversen growing up in a close but dysfunctional family.