Reader recommendation: King Peggy
Monitor readers share their favorite book picks.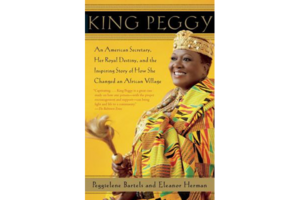 King Peggy: An American Secretary, Her Royal Destiny, and the Inspiring Story of How She Changed an African Village by Peggielene Bartels and Eleanor Herman is a great true story. Bartels has worked as a secretary at the Ghanaian Embassy in Washington, D.C., for many years. Some years ago she also became king of her home village in Ghana. This book describes her first two years as king in fascinating detail.  Now there is clean water and a school being built.... such accomplishments through her leadership! This book was a Maryland Statewide Read because King Peggy is a Silver Spring, Md. resident.