Reader recommendation: Redeployment
Monitor readers share their favorite book picks.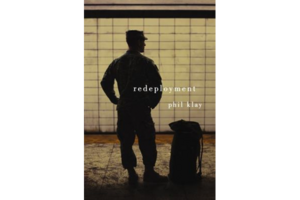 If you have not fought in Iraq, nothing will ever allow you to know what it was like – but Redeployment by Phil Klay will get you agonizingly close.  His short stories show the unbridgeable gulf between those who've been there, and those who haven't.  One wonders – will it ever be possible for a veteran who has been redeployed two or three or more times to relate to a civilian... or the reverse. The veterans in his brief chapters often lie, apparently thinking:  "Why bother to tell it as it was;  they'll never never understand." In "Fire in the Furnace," an outstanding vignette (but they all are)  a priest sees on a soldier's face "the space where rage ends and violence begins." The priest is trapped in a Catch-22 of morality ... and listens to soldiers who wonder if he and they will be forgiven – and by whom. This is a brilliant evocation of war and leaves you wondering if  we will be forgiven for entering into it.