Reader recommendation: Left to Tell
Monitor readers share their favorite book picks.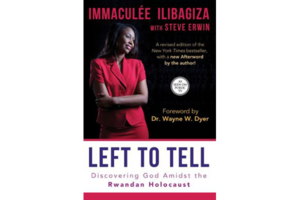 Left to Tell: Discovering God Amidst the Rwandan Holocaust by Immaculee Llibagiza is a remarkable account of a woman who – hidden with six other women in a tiny bathroom for 91 days during the Rwandan genocide – gains courage, strength, and forgiveness amidst the horrors of the war. Although the account does not spare the reader the graphic details of the war, it is inspiring.