Reader recommendation: By the Light of the Moon
Monitor readers share their favorite book picks.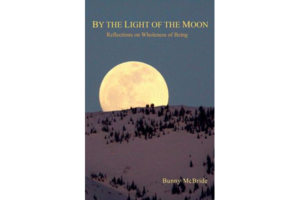 By the Light of the Moon, Bunny McBride's small, gentle, portraits of family and of friends she made in Africa, won a place on my night stand. I read one of the short chapters each night, struck by her honesty, and her deep sense of the value of every person she met, including a would-be mugger with whom she had a peaceful conversation, and Djibril, a young boy in Senegal, who reminds us that "spending" time just sitting with someone and talking is more precious than "saving" time for hurried tasks. Through the short episodes, there is moonlight, a silent presence linking stories and real characters.