Reader recommendation: The Guns of August
Monitor readers share their favorite book picks.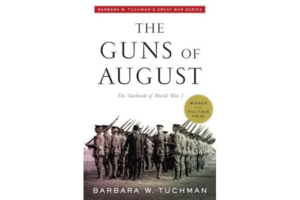 I'm reading Barbara Tuchman's Pulitzer Prize-winning The Guns of August because of the upcoming 100th anniversary of World War I. My son-in-law has just read it and I am re-reading it again with great pleasure. I am also recommending it to other family members and friends.