Reader recommendation: Turn Right at Machu Picchu
Monitor readers share their favorite book picks.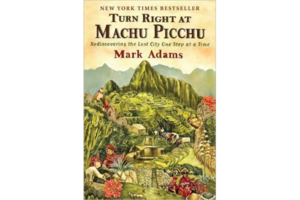 Mark Adams uses a conversational style, punctuated with some comical descriptions ("following a train of photogenic llamas reporting for duty") in Turn Right at Machu Picchu.  The book is a triple interweaving of Spanish/Inca history, the account of Hiram Bingham III (Machu Picchu's "discoverer"), and the author's own arduous treks in Peru. Now I can't wait to make my own discoveries on my upcoming trip there.