Reader recommendation: Mercedes Wore Black
Monitor readers share their favorite book picks.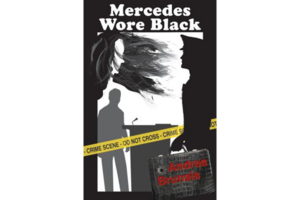 I'm reading Mercedes Wore Black by Andrea Brunais. Brunais's background as a journalist gives this mystery an authentic feel as she delves into Florida's murky politics with a sure hand. Backpack journalist, Janice Hawk, covers the Sunshine State governor's race and shady environmental policies that could result in damage to a fragile bay. A compelling read!