Reader recommendation: 1177 B.C.
Monitor readers share their favorite book picks.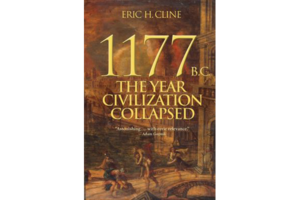 1177 B.C.: The Year Civilization Collapsed by Eric H. Cline discusses the collapse of the Late Bronze Age kingdoms in the eastern Mediterranean area.  For years this event has been blamed on the "Sea Peoples" or "People of the Sea" as the agent of collapse due to their invasions as they migrated east.  Prof. Cline shows that except for an Egyptian victory over the Sea People, there is very little direct, or even indirect, evidence for this view of the collapse.