Reader recommendation: Doctor Thorne
Monitor readers share their favorite book picks.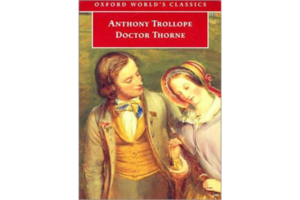 I have always intended to read as many of Anthony Trollope's books as possible before I pass on, so decided I had better start since I am now 73 years old. I chose to start with the "Chronicles of Barsetshire" which includes 6 novels. I am currently in the middle of the third book, Doctor Thorne, and I am loving the "journey." Trollope is sheer genius. Highly recommended.