Reader recommendation: Still Alice
Monitor readers share their favorite book picks.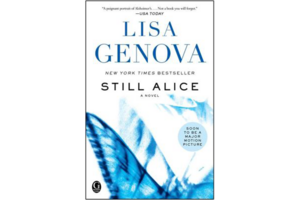 Alice Howland, aged 50 and a cognitive psychology professor at Harvard University, suddenly loses her way in totally familiar Harvard Square and does not know how to get home. This riveting episode launches the reader into the unknown world of EOAD: Early Onset Alzheimer's Disease. What makes Lisa Genova's novel Still Alice different from any others on the subject is the slight injection of an "upside" embodied in the title: She is still Alice. Her husband, her daughters, her acquaintances respond in different ways, and some are kind and supportive. The author  has done deep research; she writes with authority that makes her subject come alive, and somehow, become less terrifying than one might anticipate.