Reader recommendation: Russia in Private
Monitor readers share their favorite book picks.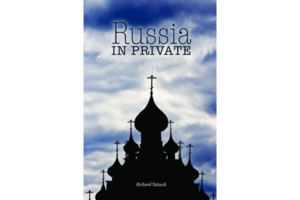 Russia in Private by Richard Yatzek, professor emeritus of Russian Language at Lawrence University, tells how two professors of Russian at a small liberal arts university in Wisconsin take 20 of their students each year for nine successive years (between 1991-2000) to Russia and satellite nations, traveling by van.  Each 20-week odyssey involves visiting many landmarks under strict scrutiny, but more importantly getting to know and understand the Russian psyche, culture, and the roles each citizen plays. More than a travelogue, this book is filled with observations Yatzcek makes, relationships the groups forge, and psychological and philosophical analyses of the Russians and their country.