Reader recommendation: In Harm's Way
Monitor readers share their favorite book picks.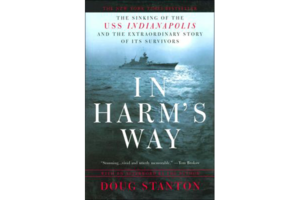 In Harm's Way: The Sinking of the USS Indianapolis by Doug Stanton tells a bit of World War II history in which all but 300 of 900 men survived five days afloat in a howling sea complete with shark attacks. This is a thoroughly gripping and exciting tale about a great ship and a crew of heroes. Highly recommended for all.