Reader recommendation: Gilead
Monitor readers share their favorite book picks.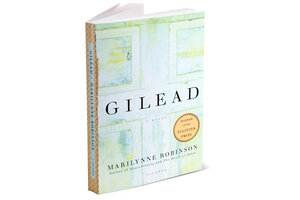 I was deeply moved by Gilead by Marilynne Robinson, a novel in the form of a letter being written by a 76-year-old reverend to his 7-year-old son. The old man still has a lot to say, and he works his way through his thoughts with subtlety and elegance. There's drama as well, as he must deal with a man whom he never liked as a boy, who now needs him.