Reader recommendation: Sweet Spot
Monitor readers share their favorite book picks.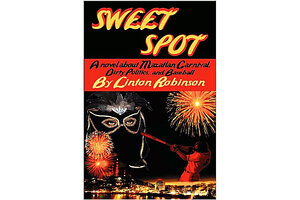 The best book I have read recently about Mexico is Sweet Spot: A novel about Mazatlan Carnival, Dirty Politics, and Baseball by Linton Robinson. It follows a journalist (and former professional baseball player) through seven tumultuous days of Carnival (Mazatlan has the second largest Carnival in the world). In the midst of investigating scandal and murder the hero Raymundo falls in love with the beautiful and amoral Mijares.